We are partnered with our family's winery, Altillo Vineyards and Winery, to offer you award-winning Virginia wines. We have wine (samples, glasses and bottles) for sale on Sundays from 12pm to 5pm during apple season in the barrel house (beneath the packinghouse). You can also visit their vineyard and winery in Hurt, VA year-round on Saturdays.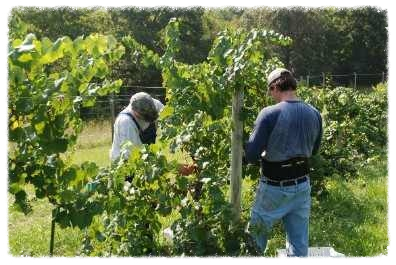 Available Wines:
Meritage - A blend of Merlot, Cabernet Franc, and Cabernet Sauvignon. Full-bodied with a dark fruit profile, mild oak.
Cabernet Franc - A bold wine, aged in french oak with spicy overtones.
Chardonnay - A classic old world styled dry wine, barrel fermented in aged french oak with a pleasant fruit profile.
Viognier - Off-dry, un-oaked, and very aromatic with touches of tropical flowers and fruits.
Blushing Bride - Semi-sweet Rose blended from Shiraz and Cabernet Franc. Aromas of melon.
Over the Moon - A blend of Vidal Blanc and Chardonnay. Un-oaked, very fruity and refreshingly sweet.