Historical 1800s working farm, apple orchard, and vintage wedding venue in eastern Giles County (near Blacksburg and Virginia Tech)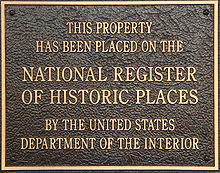 To our wedding guests (in case you're here looking for some guidance and information): First, welcome! We are so happy that you've been invited to a wedding here, and we hope you have a wonderful time during your visit. While you are here (or before you arrive), if there's anything we can do to make your visit more enjoyable, please don't hesitate to let us know. In the meantime, we'd like to answer some frequently asked questions:
1) Are masks required? Yes. We are currently following guidelines set forth by the state of Virginia. The majority of the reception area is indoor, with attached outdoor patios and porches. Masks are required indoors, except while you're eating, of course. Our venue and catering staff will also be wearing masks, taking precautions with hand washing and sanitizing, and cleaning often. For your safety, hand sanitizer is also provided throughout the venue.
2) Are you accessible? Yes. We have ramps leading to all areas of the venue, and two large accessible restrooms inside. Please keep in mind that our parking area is gravel, and our outdoor ceremony is in grass. You may require some assistance navigating that, and we are happy to assist you. Please just let us know if you would like our help.
3) Can I leave my car overnight? Yes. If you drive here and decide to catch a ride home with a family member or a friend, you are very welcome to leave your car here overnight. In fact, under some circumstances, we strongly encourage that.
If you have any additional questions or would like some clarification regarding any of the above, just give us a call at 540-293-4521. We look forward to seeing you!
Awarded "Best Outdoor Wedding Venue in Virginia" by Luxury Travel Guide
We are currently booking weddings for 2021. Please contact Allison at (540)293-4521 or weddings@doecreekfarm.com with inquiries or to schedule a tour.
We look forward to meeting and talking with you!